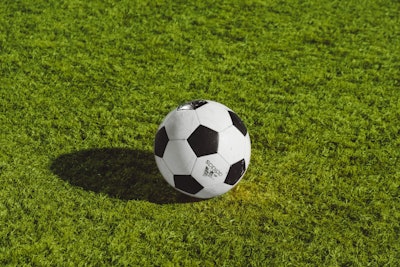 Wesley Tingey, Unsplash
D.C. United has fired the team's athletic trainer after he made what the team called a "discriminatory hand gesture" in a team photo.
Though the trainer wasn't mentioned by name in a statement from the team, the Washington Post reported that the person let go was Reade Whitney.
According to the Post, Whitney was fired after a team photo showed him displaying what's commonly understood to be the "OK" hand signal, a gesture also recognized and used by white supremacists.
"There is no place for racism, homophobia, misogyny, or discrimination of any kind in our sport and world and D.C. United do not tolerate any acts of this nature," the team said in a statement.
The Anti-Defamation League lists the OK signal among the symbols of hate groups.
Whitney's firing was announced a few hours before the team said it was also suspending two players while Major League Soccer investigates possible violations of league policy.
D.C. United players Taxi Fountas and Nigel Robertha were placed on paid administrative leave and would be unavailable for team activities, the club said.
The Athletic reported that the Fountas was accused of directing a racial slur at Robertha. Robertha retaliated by assaulting Fountas.