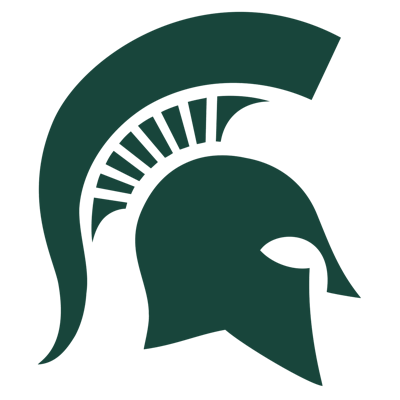 Michigan State University has announced it will fire head football coach Mel Tucker based on allegations he sexually harassed a prominent rape survivor hired to address the team..
As reported by the Lansing State Journal, MSU athletic director Alan Haller said in a statement released Monday afternoon that the school has notified Tucker, who is currently suspended without pay, of its intent to terminate his contract for cause, given the fact he has, at the very least, subjected the university to public disrespect.
Related: MSU Suspends Football Coach Tucker, Accused of Harassing Assault Speaker
"I, with the support of administration and board, have provided Mel Tucker with written notice of intent to terminate his contract for cause," Haller wrote in the statement. "This notification process is required as part of his existing contract. The notice provides Tucker with seven calendar days to respond and present reasons to me and the interim president as to why he should not be terminated for cause.
"This action does not conclude the ongoing Office for Civil Rights case; that rigorous process will continue."
Dan Olsen, a spokesperson for the university, declined to comment further. A message was left seeking comment from Jennifer Belveal, Tucker's attorney.
Haller notified Tucker of the university's intentions, required as part of his contract, in a letter dated on Monday. Tucker will now have seven days to make his case to Haller as to why he should be allowed to keep his job and the roughly $80 million left on the 10-year contract he signed in November 2021.
According to Matt Mencarini and Kenny Jacoby of the State Journal, grounds for termination stated in the letter include materially breaching his contract, conduct of moral turpitude and conduct that causes "public disrespect, contempt, or ridicule upon the University."
The university is investigating a complaint filed in December by Brenda Tracy, a national advocate for sexual assault survivors. A hearing regarding the complaint is scheduled for Oct. 5 and 6. In her complaint, she said that Tucker made sexual comments and masturbated without her consent during a phone call in April 2022. Tucker denied the allegations, calling it consensual "phone sex."
Although Tucker has denied sexually harassing Tracy, he acknowledged in his interview with the outside investigator hired by the university that he masturbated on the phone, saying the sexual act was consensual "phone sex." He said he and Tracy had an intimate relationship, which Tracy denies.
Related: Michigan State's Mel Tucker Calls Harassment Hearting 'a Sham'
Haller knew that Tracy was the complainant shortly after she filed the complaint in December, the university spokesman confirmed. But Olsen said Haller did not know the details of the allegations until an investigation by USA Today was published Sept. 10 because of campus protocols designed to prevent potential tampering by university administrators.
Michigan State said the conduct to which Tucker admitted was sufficient to fire him because he has admitted to having sexual relations with a vendor hired to provide sexual misconduct training to the school, and who had an ongoing business relationship with the university,, Mencarini and Jacoby reported. Haller said that even if the ongoing investigation doesn't find that he committed sexual harassment, Tucker has breached his obligation to conduct himself professionally and ethically.
"It is decidedly unprofessional and unethical to flirt, make sexual comments, and masturbate while on the phone with a University vendor. The unprofessional and unethical behavior is particularly egregious given that the Vendor at issue was contracted by the University for the sole purpose of educating student-athletes on, and preventing instances of, inappropriate sexual misconduct."
"At this point, the University has amassed a body of undisputed evidence of misconduct that warrants termination for cause," Haller wrote.
Additionally, Haller wrote to Tucker that the university's determination that his conduct brought public disrespect on the school cannot be disputed. He specifically cited the USA Today article, which prompted additional news coverage about Tucker's conduct, Mencarini and Jacoby reported.
"University fans and alumni have also expressed their negative views of the University," Haller wrote, "further evidencing that your behavior has resulted in the University being subject to public disrespect, contempt, and ridicule."
It's the second for-cause firing in the Big Ten Conference this season, following Northwestern's termination of longtime football coach Pat Fitzgerald over a hazing scandal within his program.
Related: Northwestern Fires Pat Fitzgerald as Hazing Scandal Grows