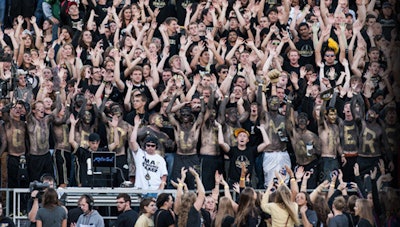 It's practically an epidemic for colleges and universities around the country: How can we get students to attend football games?
Whether it's losing teams like Purdue (1-11 last year) or traditional powers like Alabama (60-7 since 2009) schools everywhere are ramping up efforts to lure students away from the tailgates and pre-game parties and draw them into the stadium.
Purdue is trying out a bold new strategy this week: free tickets. Any Purdue student can attend Saturday's season opener against Western Michigan for free, no strings attached.
Log in to view the full article