In the early 2000's, U.S. Special Forces Medics developed and perfected new emergency medical devices and training that proved to save lives by providing hemorrhage control and addressing shock.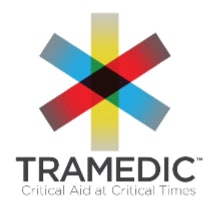 These innovations have been arranged and packaged for civilian use in a system called TRAMEDIC™. The goal of TRAMEDIC™ is to place real life saving treatments in regular people's hands because sometimes injuries are so serious you don't have time to wait for help. TRAMEDIC™ accomplishes this by incorporating a mix of intuitive products, simple instructions and effective training videos to ensure you and your organization are prepared for the worst.

During NCS4's National Intercollegiate Athletics Safety and Security Summit on January 27-29 at Louisiana State University, TRAMEDIC™  will be giving away a Tramedic Trauma Kit Cube, as well as a 5-user training subscription for 1 year!

It has never been easier to affiliate your corporation with the leaders in sports security! If your company is interested in joining the NCS4 Membership Program, visit www.ncs4.com.