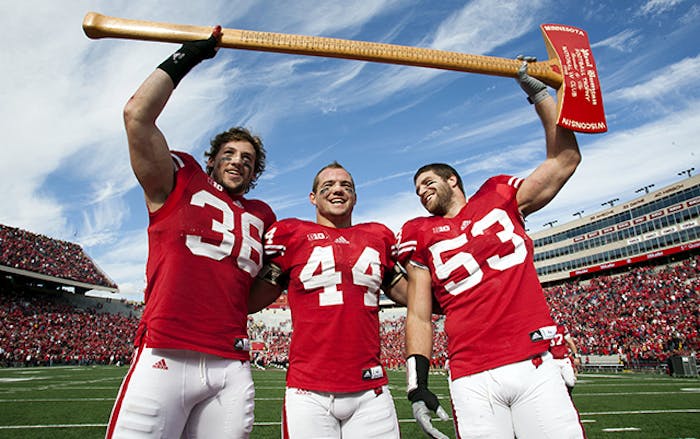 One of last season's top NFL rookies is retiring, citing concerns over head trauma and sending shockwaves throughout the league in the process.
Chris Borland, a 24-year-old linebacker for the San Francisco 49ers, told ESPN he will call it quits after just one year in the league due to concerns over his long-term health.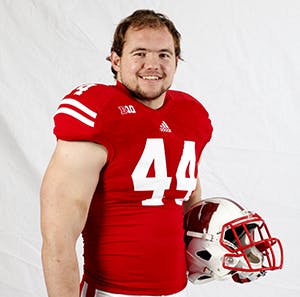 Chris Borland was a standout at the University of Wisconsin before being being drafted by the San Francisco 49ers in 2014. (Photo by Brian Ebner)"I just honestly want to do what's best for my health," Borland told ESPN's "Outside the Lines." "From what I've researched and what I've experienced, I don't think it's worth the risk."

Borland, a former standout at the University of Wisconsin and the 49ers' leading tackler last season, says he made the decision after consulting with family members, concussion researchers, friends and current and former teammates. He also spent time studying the relationship between football and neurodegenerative disease.

Borland does not have lengthy history with head injuries. He says he has suffered two diagnosed concussions: one while playing soccer in eighth grade, the other while playing football his sophomore year of high school.

"I feel largely the same, as sharp as I've ever been," he told ESPN. "For me, it's wanting to be proactive. I'm concerned that if you wait 'til you have symptoms, it's too late. ... There are a lot of unknowns. I can't claim that X will happen. I just want to live a long, healthy life, and I don't want to have any neurological diseases or die younger than I would otherwise."

In a statement, the 49ers confirmed Borland's retirement.

"While unexpected, we certainly respect Chris' decision," the team's general manager Trent Baalke said. "From speaking with Chris, it was evident that he had put a great deal of thought into this decision. He was a consummate professional from day one and a very well respected member of our team and community."

The 5-foot-11, 248 pound linebacker was known for his tenacious attitude on the field. He racked up 107 tackles and a sack in just 14 games for the 49ers, but says his success on the field didn't make his decision more difficult:

From ESPN's report:

"I've thought about what I could accomplish in football, but for me, personally, when you read about Mike Webster and Dave Duerson and Ray Easterling, you read all these stories, and to be the type of player I want to be in football, I think I'd have to take on some risks that, as a person, I don't want to take on."

Borland was referring to former NFL greats who were diagnosed with the devastating brain disease chronic traumatic encephalopathy, or CTE, after their deaths. Duerson and Easterling committed suicide.

Borland said he began to have misgivings during training camp. He said he sustained what he believed to be a concussion stuffing a running play but played through it, in part because he was trying to make the team.

"I just thought to myself, 'What am I doing? Is this how I'm going to live my adult life, banging my head, especially with what I've learned and know about the dangers?'"

The 2014 third-round pick (77th overall) made $1,037,436 as a rookie last year and would have made $540,000 this year. On the field, he was set to become a starter on the 49ers defense following star linebacker Patrick Willis' retirement after eight seasons in the league. But for Borland, someone who draft experts said "loves football," money, fame and the game he loves are not worth the potential risks to his health.

Borland becomes the fourth NFL player 30-years-old or younger to retire in the last week. He joins Willis, 30, Jason Worilds 27, and Jake Locker, 26.

RELATED: How to Manage Concussions in Athletics