For an effective security plan to achieve its objectives, a qualified and trained event staff is essential. The National Center for Spectator Sports Safety and Security (NCS4), in partnership with eVerifile, offers the Certified Sport Venue Staff (CSVS) certification, an online training and background screening program for frontline staff.
Recent events have brought much-needed attention to the critical role frontline event staff play in gameday safety and security operations. There is greater focus on establishing a cohesive approach for qualifying and training venue workers. Ushers, ticket takers, gate security workers and other event staff are no longer expected to only perform basic, task-oriented job duties. Demand is growing for non-routine analytical skills involving problem-solving, communication and teamwork. By moving beyond technical skill requirements and rethinking traditional approaches to event security, frontline staff members become key contributors in creating a safe and secure environment at any event.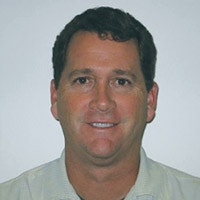 "We elected to participate in the CSVS certification program because we felt it was a good investment to supplement our own extensive training and background-check program. The profile and strong reputation of NCS4 further reinforces the material presented to our staff members and provides another training opportunity for them. It is essential that all our staff have a strong baseline knowledge of event security. We add to that baseline with position-, venue- and client-specific training. This gives our clients another level of comfort that our staff is prepared for the tasks required by strengthening an already strong training program."
Training for event staff is a critical component of venue safety and security. Venue managers are challenged to ensure that internal and external (contracted) event staff receive the same kinds and levels of training respective to the quality of the jobs to which they are assigned. The CSVS curriculum is designed to enhance safety and security efforts by increasing security awareness and improving capabilities for planning, emergency response and evacuations. In addition to training, background checks with continuous criminal monitoring capabilities mitigate liability resulting from potential negligent hiring relationships.
The CSVS includes the following workforce risk-mitigation services: • Online safety and security awareness training • National and multi-country background screening • Continuous monitoring of criminal records • Universal contractor employee standards and online audit tools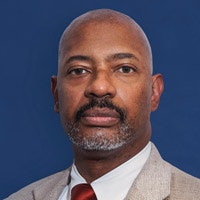 "As all in the industry know, today's sport and entertainment venues face myriad challenges as we strive to consistently provide our fans and patrons with a safe and secure environment. For all of its benefits, an area that has provided some of the greatest challenges has been the use of third-party vendors. Venues who utilize third-party contractors — whether for parking, concessions, security or other areas — often struggle to ensure a uniformity of training, mission statement buy-in and background screening. In fact, when it comes to background screening by third-party vendors, venues may find themselves wrestling with not only the quality of the screening but the degree to which it may actually be done. The CSVS program is a sound counter measure to these uncertainties.
"CSVS provides the assurance of an affordable background check — with continuous monitoring — in addition to training that encompasses both essential fundamentals and role-specific competencies. CSVS offers benefits to all parties. Frontline personnel — immensely critical to safety, security and enhancement of the guest experience — receive a certificate of completion. This certification affirms their job knowledge and validates their value to the venue. The venue gains the confidence and efficiency provided by a comprehensive, uniform background screen and a well-trained frontline staff. Vendors who adopt CSVS gain a potentially competitive edge as they seek business with an [ever-growing] [hyphenate] number of safety-focused venues. CSVS is not a simple expenditure but rather a long-term return on investment."
The concept of workforce risk mitigation involves a number of risk-management controls that qualify employees through training, background screening, continuous monitoring of criminal records and compliance standards. As part of a comprehensive risk-management strategy, it is essential that employees and contractors comply with all legal and organizational requirements. The CSVS certification provides a consistent process for training and qualifying event staff.
Enabling event staff to more actively contribute to safety and security operations can have a profound impact on the guest experience. Venue workers are often the first point of contact when guests arrive at a venue. It is important that they understand their basic responsibilities and are well trained in risk factors, communication, conflict resolution and emergency response plans to provide effective operational support.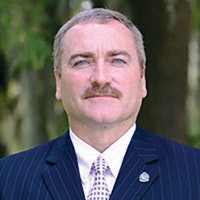 "The value of CSVS is two-fold, as it provides us with an assurance of a comprehensively trained event management force and it guarantees a comprehensive background screening process. Risk mitigation is achieved by utilizing the two-part certification process by a third party."
The goal of the CSVS program is to enhance protective measures by leveraging workforce capabilities through quality assurance and skill development. Frontline staff who are properly vetted and qualified, and who understand core safety, security and risk-management practices are valuable employees. By promoting a quality, trained workforce, organizations can strengthen their capacity to secure events and provide a positive gameday experience.
More information about the CSVS program can be found online at www.ncs4.com/csvs.
---
This article originally appeared in the Summer 2016 issue of Gameday Security