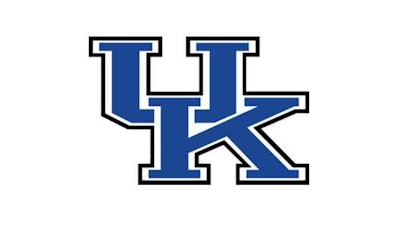 The Southeastern Conference announced this week that it will fine the University of Kentucky after fans rushed the field following the Wildcats' 20-13 win over Florida.
UK will take a $250,000 hit for its fans' exuberant post-game celebration. Kentucky was last fined for violating the SEC's policy in 2018 following a win over Mississippi State.
The fines for rushing the field are becoming a rather frequent toll that teams pay in lieu of trying to contain thousands of fans after a big win.
Back in September, the University of Arkansas football team was fined $100,000 after fans rushed the field following Arkansas' 40-21 victory over Texas.
The SEC's policy allows for a $50,000 fine for a first offense, scaling up to $250,000 for a third offense.
According to the Courier Journal, UK's game against Florida last weekend marked Kentucky's first sellout of Kroger Field since the start of the COVID-19 pandemic. Capacity at games during the 2020 season was limited to 12,000.