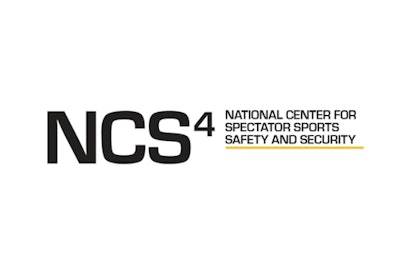 A total of seven sports facilities will be recognized for their leadership in addressing safety and security issues as part of the 2021 National Sports Safety and Security Conference & Exhibition set for Nov. 9-10 in Phoenix.
This year's theme is Reconnect. Reflect. Inspire. The event is presented annually by the National Center for Spectator Sports Safety and Security (NCS4) at The University of Southern Mississippi (USM).
The Facility of Merit Award recognizes a facility that has performed above and beyond normal operations to demonstrate an innovative approach to enhancing safety and security. The chosen facility may also have resolved a significant safety/security issue or incident.
"We look forward to recognizing these outstanding facilities and their management teams for their innovative work," said Dr. Stacey A. Hall, NCS4 Executive Director and Professor of Sport Management.
Each league or organization selects the criteria and makes the determination as to who will be recognized. Facilities being recognized include:
Denver Colfax Marathon (Marathon/Endurance)
McKinney ISD Stadium and Community Event Center (High School)
Darrell K. Royal – Texas Memorial Stadium, University of Texas (NCAA)
Mercedes-Benz Stadium (MLS)
Fiserv Forum (NBA)
FirstEnergy Stadium (NFL)
Rogers Place (NHL)
For more information about the conference, visit http://www.ncs4.usm.edu/conference and for more information about the awards, visit https://ncs4.usm.edu/about/ncs4-recognition-awards.