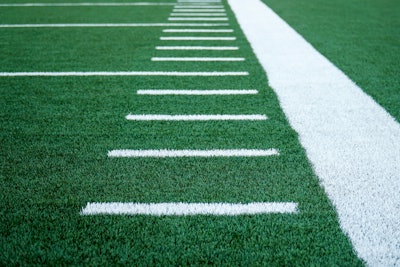 Five people were injured Friday by gunfire at a high school football game in Alabama.
The game between Mobile, Ala., high schools Vigor and Williamson was postponed until a later date, and the victims were immediately transferred to a Mobile-area hospital.
"Multiple injuries have been reported," according to officer Katrina Frazier's statement on behalf of the Mobile P.D., which was reported by SaturdayDownSouth.com, "and those victims have been transported to the hospital. One individual has been transferred to the hospital with a life-threatening injury."
Immediately after shots rang out, players and spectators in Ladd-Peebles Stadium ran for cover.
The local Fox affiliate reported that Mobile Police have arrested 19-year-old Jai Scott of Semmes on five counts of attempted murder in connection with Friday night's shooting at Ladd-Peebles Stadium. The incident left four victims injured with non-life-threatening injuries and one with a life-threatening injury.
Police said they still have no motive for the shooting.