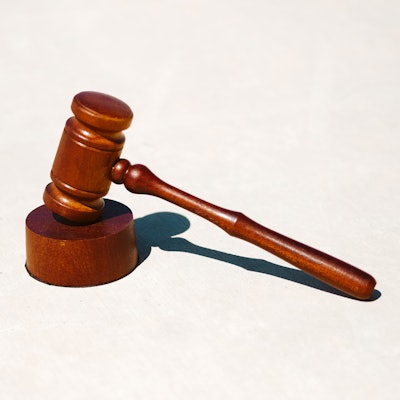 A teacher and coach in Connecticut was arrested this week on multiple counts related to child pornography and voyeurism.
Christian Stevenson, 52, was a longtime employee at Rockville High School in Vernon teaching and coaching golf up until he resigned in September. Stevenson is facing charges he took voyeuristic photos of students at the school, according to a WVIT-TV report.
Stevenson was arrested Monday and charged with importing child pornography, second-degree illegal possession of child pornography, eight counts of voyeurism, nine counts of disorderly conduct, four counts of voyeurism with a child under 16 years old and four counts of risk of injury to a minor, police said.
According to police, as reported by WVIT-TV, some of the charges are related to "upskirt" images, which were taken surreptitiously of underage students inside the school. Upskirting is taking photos or recording videos up a person's skirt or dress without their knowledge.
Digital forensics tracked some of the images back to Stevenson, according to an arrest warrant.
School officials learned of the investigation from the police department on Sept. 15. Stevenson was placed on administrative leave. Stevenson resigned the same day.
In searching through three email accounts flagged by the National Center for Missing and Exploited Children, a number of images were found that appeared to have been taken inside the school, police said.
According to an arrest warrant, the images were taken inside Stevenson's classroom, hallways, the library and at school sporting events. Some images were taken while Stevenson was sitting at a desk or walking behind students in the hallway, police said.
In one case, police said they found 35 photographs of a then 17-year-old student that were taken in Stevenson's classroom that were taken at various angles and distances, but focused on her buttocks. Police have since spoken with the student, who confirmed the photos were taken of her in one of her social studies classes without her knowledge or consent in 2018.
In another case, police said they found 10 images of a then-15-year-old student that were taken in 2019. Four of the photos were looking up the student's skirt from across the classroom while other photos focused on her buttocks, police said. Police said Stevenson also had saved two photographs from the student's social media account.
There were 42 images on Stevenson's devices and in his accounts that meet the statutory requirement to be considered child pornography, police told WVIT-TV. In addition to the photos of students, police said investigators found other explicit images of young girls in Stevenson's email accounts. Stevenson reportedly used multiple email accounts to store the images to avoid detection.
Stevenson was held on $300,000 bond, police said.
Investigators asked anyone who might be a victim, or anyone with information about the case to call Vernon detective Thomas Van Tassel at 860-872-9126.