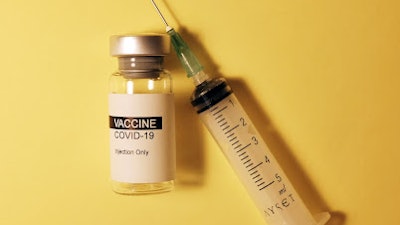 An entire California high school football team has been sidelined and won't be able to participate in the upcoming playoffs because the team doesn't have enough fully vaccinated players to compete.
Under Los Angeles Unified School District's vaccine mandate, students who want to play on sports teams must be fully vaccinated against COVID-19. In order to compete, football teams must also have at least 18 players. Crenshaw High School only has 13 currently, making them ineligible.
LAUSD has previously indicated that student athletes who are not vaccinated will be removed from rosters.
As a result of Crenshaw's lack of vaccinated players, the Cougars will miss their first-round opener and opening South East High School will automatically advance.
"I feel like it was a really a team collective decision, but I feel like they shouldn't have to be vaccinated to play," Ja'sean Reed, a senior at the school, told KTLA. He added that he is planning on getting inoculated soon because of sports.