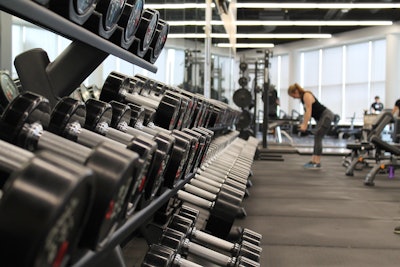 A Virginia man is facing multiple charges after he used gym equipment to trap several people inside a Fairfax fitness center last week.
The 32-year-old man is being charged with abduction and assault for trapping several people inside a studio room at XSport Fitness, according to Patch.com.
When officers arrived, the man assaulted them, but the officers were eventually able to get control of the situation and took the man into custody. The man and one of the officers were transported to a local hospital for treatment of non-life-threatening injuries.
Police charged the man with abduction, two counts of assault on a law enforcement officer, obstruction of justice, and public intoxication.