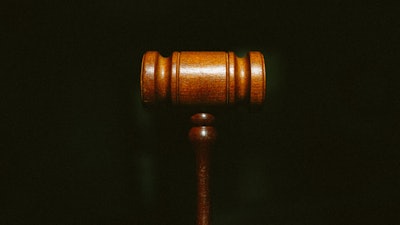 A former Little League coach who was investigated decades ago on suspicion of molesting young boys is facing charges after new victims came forward, according to a KSBW-TV report.
Gilbert Cortez, 74, was arrested Thursday at his home in Hollister, Calif., on charges he molested boys dating back to the 1980s.
"There was no surprise element there from him that would normally be there for someone else who has no idea or maybe didn't commit these crimes," Hollister police detective Bryce Morgan said.
Cortez was well known for his community service and coaching that dated back to the '70s.
According to a Hollister Police Department news release Thursday, Cortez was booked into the San Benito County Jail on two separate allegations of sexual assault. The first charge is on suspicion of lewd or lascivious acts on a minor from crimes alleged between 1989 to early 1990s with a bail amount of $1 million. The second charge is on suspicion of continuous sexual abuse of a minor from crimes alleged between mid-1990s to early 2000s with a bail amount of $1 million.
However, KSBW-TV reported Friday that Cortez was on a no-bail hold.
At least one neighbor told KSBW-TV that the Cortez home was known as a playhouse, equipped with games and a pinball machine.
In fact, the former Little League coach and community volunteer was investigated for similar crimes in 1995 and 2011 but nothing stuck because the statute of limitations had run out. But new victims came forward in October and police were finally able to build a case against Cortez and arrest him.
In court Friday, 27 felony counts of child molestation were filed against Cortez on accusations he molested one boy beginning when the victim was 7 years old.
Fearing Cortez is a threat to the community, Cortez's bail was revoked and he was held on a no-bail hold, KSBW-TV reported.
Police believe Cortez may have more victims.
"The Hollister Police Department knows victims of sexual abuse often suffer in silence through difficult and painful memories," police officials said in the news release. "The effects of this abuse can drastically alter their lives and continue to affect them today. Many would not want to relive these memories or events, but we urge anyone who may have been victimized by Cortez or anyone else to stand with the victims who have come forward thus far."
Police are asking anyone who may have been a victim of Cortez or has information regarding him to contact the department.