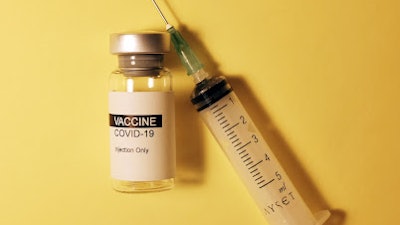 The Michigan football team is heading into the College Football Playoff by bolstering its defense in more ways than one.
Offensive lineman Andrew Stueber told reporters on Tuesday that all players will get their COVID-19 boosters on Wednesday in an effort to have as many players available as possible in the team's game against Georgia.
Stueber described it as a "full-team" booster shot but did not give an exact count of how many players would be getting the third dose.
"That's definitely a growing concern of ours," Stueber said Tuesday. "We've implemented masks in meetings, kind of maintaining social distancing. A lot of people are taking their meals to go now and not really sitting (together) too much. But it's a lot safer now out there. A lot of students have left the campus (for winter break)."
The Omicron variant has caused a significant spike in daily cases over the past two weeks.
"I think everyone understands the gravity of the situation, to have an outbreak now would be devastating to a lot of people," Stueber said. "Understanding the concern there is a big thing, so we've taken the proper precautions there."