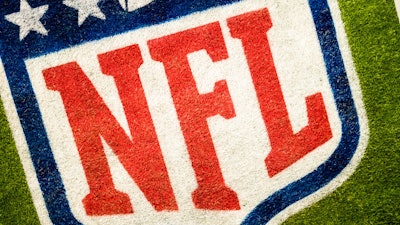 Philadelphia Eagles quarterback Jalen Hurts narrowly escaped injury after a railing at FedEx Field gave way as he headed into the tunnel after the game.
Fans were leaning over the thin aluminum rail as Hurts approached the tunnel. When the railing gave way, about a half dozen fans came tumbling down in front of the quarterback. 
Hurts was a good sport about it and ended up posing for selfies with some of the fans, but in a postgame interview he called the collapse a "real dangerous situation." 
The Associated Press reported via Twitter that an AP photo runner was hurt in the incident.