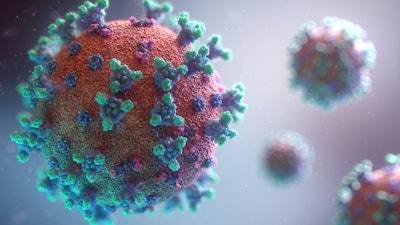 The COVID-19 pandemic continues to stymie any sense of normalcy for college sports fans, with Stanford and Ohio State both announcing new health and safety measures this week.
Stanford this week announced that fans will not be allowed at any indoor sporting events.
"After thorough consultation with medical advisors and University leadership, it became very clear that implementing these measures is the right thing to do to protect our community at this time," Stanford athletic director Bernard Muir said in a statement, according to the San Francisco Chronicle. "We hope to be welcoming back full capacities in all of our athletics venues very soon."
Stanford will still allow fans at outdoor sporting events.
Meanwhile Ohio State fans will have to forego drinks and food at sporting events for the time being as the school announced this week that it will shutter all concessions for the time being.
The university said food and drink can't be brought in but that water will be made available.
"Beginning immediately, concessions will be closed at all OSU-related athletic events," the university said in a statement. "Water will be available. Fans will not be permitted to bring food/beverage into athletic facilities. The department will continue to monitor...the policy moving forward."
According to Dayton Now, fans at Ohio State events will be encouraged, vaccinated or not, to wear masks at all times, and the university is recommending surgical-grade masks, while double masking is recommended for those using cloth masks.