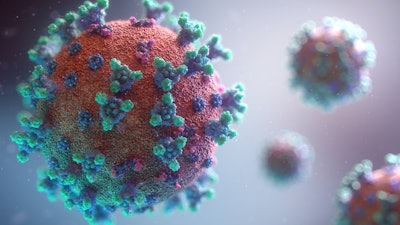 Vanderbilt University has taken the drastic measure of banning students from home basketball games in what it says is part of its COVID-19 mitigation protocols.
At least one student disagrees with the university's official line on the matter, claiming in an op-ed for the Vanderbilt Hustler that the move was all about money.
"As part of the University's Commodores Care period that restricts in-person activities until Jan. 24, not a single student is permitted to claim their free ticket and step foot in Memorial Gymnasium for the next five Vanderbilt men's and women's basketball games combined," wrote Hustler sports editor Justin Hershey. "As students start to head back to campus for the start of classes on Jan. 18, none will be permitted to attend many of the most important basketball games of the year."
Hershey's gripe is that students are the only ones affected by the move, as the school won't restrict anyone else attending the games.
"No new restrictions exist on who can attend games — with proof of vaccination or a negative test, anyone is permitted inside the gym," Hershey wrote. "Instead of students sitting in sections G through K, paying customers will grace the wooden bleachers where students have slapped the floor of Memorial Gymnasium for decades."
Tickets in the student section for the Vanderbilt versus Kentucky game on January 11 are now going for $200, and the university has since "restricted student section tickets to season ticket holders for $20 per ticket while saying they were unavailable for resale. Nonetheless, they are still being resold on secondary platforms despite Vanderbilt's urge against it."
Hershey notes that Vanderbilt has done an admirable job of keeping students, staff and teachers healthy throughout the pandemic, with positive case rates never rising above 0.6 percent last semester among the 96 percent of vaccinated Vanderbilt community members.
"If restricting student attendance in Memorial Gym was truly a community health decision, then I wonder why Vanderbilt still allows all members of society to attend our basketball games," Hershey writes. "How is the university choosing who is safe to attend a game?" 
Women's basketball head coach Shea Ralph seemed more understanding of the move.
"Everybody is trying to do the best to keep each other safe and healthy and I know that Vanderbilt has done an incredible job over the past year and a half so their decisions will always be respected and backed by me," women's basketball coach Shea Ralph said after Vanderbilt beat Arkansas in its SEC opener Thursday, according to the Tennessean. "It's obviously disappointing to not have them in the stands but I think it's definitely the right thing to do to stay safe and healthy and get out of this rush of COVID that we have right now. And for us, again, something we can't control."