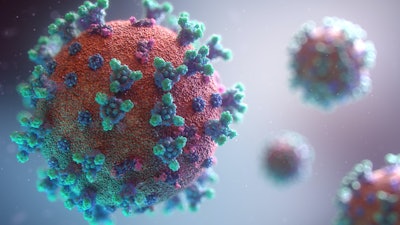 Michigan State Head basketball coach Tom Izzo expressed his disappointment and frustration with the state of COVID-19 protocols in the Big 10 after MSU's rivalry game against Michigan was postponed Saturday.
During a press conference, Izzo said we was concerned about his team maintaining its momentum in light of the schedule disruptions. Top of MSU's agenda, Izzo said, is to leave move on from the canceled trip to Ann Arbor.
"I think we did just that," Izzo said, according to the Detroit Free Press. "We gave them Saturday off and said, 'Hey, listen, this is going to happen. It could happen again next week, it could happen the week after.' This is the cards you're dealt. And he who handles adversity the best is probably going to be the most successful. And I do believe that.
"I said it's tough on (Michigan's) players, it's tough on our players. And yet we had momentum. How do you maintain momentum? You maintain momentum by worrying most about ourselves."
Aside from lamenting the postponed game against Michigan, Izzo also called for more transparency from the Big 10.
"It's a tough situation for everybody," Izzo said. "I mean, tough for them, I'm sure they had big crowds. We had people that flew in for the game, it's tough on them. It's tough on us. But it's the toughest — and I think everybody should understand this — the toughest on the players. Every time you get a sniffle, you're wondering if you got COVID. And that's difficult. ... I just think from an administration standpoint that we should have more clarity on everything."
"When it's your rivalry game, everybody's more disappointed," Izzo said. "It was a high you kind of build towards, a crescendo. And then all of a sudden, there's no game."
The postponement was Michigan State's first COVID disruption of the season.
Whether the rivalry game will actually be played remains in question, as the Big 10 did not build in time off this year for COVID disruptions as it did last season.
Izzo said his team remains undeterred and will continue to play every game they can.
"I'm gonna play every game I can play," Izzo said Monday. "I said that last year — we came off 17 days and played three days after we started practicing and got our brains beat in for three games. But I still hope that we'll all play every game we can play. If we don't have enough players, if it happens to us and we're down to five players or whatever situations are at different schools, we won't play either. But if we can, I'm gonna play.
"I don't know how they plan on doing this, but it's gonna be hard."