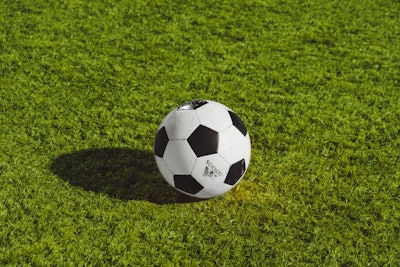 At least eight people were killed in a crush outside a soccer game as part of Africa's top soccer tournament being held in Cameroon.
The incident happened as crowds outside Olembe Stadium in the capital city of Yaounde struggled to gain access to the facility. Yaounde was slated to take on Comoros in a last of 16 knockout game in the African Cup of Nations.
According to the Associated Press, nearby Messassi hospital received at least 40 injured people. Officials said the hospital wasn't capable of treating all of them.
"Some of the injured are in desperate condition," said Olinga Prudence, a nurse. "We will have to evacuate them to a specialized hospital."
The AP reported that people were seen lying motionless on their backs near the entrance to the stadium in the aftermath of the crush. Witnesses said children were among those in the crush, which happened after stadium stewards closed the gates and stopped allowing people in.
Olembe Stadium has a capacity of 60,000, but it is not meant to be more than 80 percent full due to restrictions in place during the COVID-19 pandemic.
The Confederation of African Football released a statement saying it was aware of the situation.
"CAF is currently investigating the situation and trying to get more details on what transpired," it said. "We are in constant communication with Cameroon government and the Local Organizing Committee."
Following that incident, Cameroon President Paul Biya urged the country to be on guard while it hosts its biggest national sports event in a half-century.