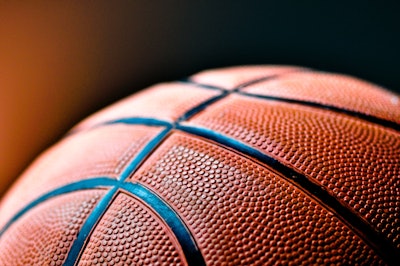 A Portola (Calif.) High School basketball player was left stunned after a student in the stands began shouting racist taunts at him during a game.
The mother of the player, Sabrina Little-Brown, posted a video on Instagram of the comments. She said her son, Makai, was taken back after heard the comment while rewatching his mother's footage of the game.
In her post, Sabrina notes that the student can be heard shouting, "Where is his slave owner?" "Who let him out of his chains?" "He's a monkey?" and "Chain him up."After watching the video, Sabrina wrote in her post that Makai was "stunned."
"What he heard directed 100% to him is contained in this video, but these disgusting, racist insults continued throughout the entire game footage," Sabrina wrote. "Needless to say, our family is up in arms. Laguna Hills Boys Basketball fosters a culture of aggression, unsportsmanlike conduct and RACISM! And this has to be brought to the light and stopped. Please help us in our fight for justice, reform, education and stern disciplinary actions against the coaching staff, administrators and student(s) by sharing this video."
When reached by the Daily Beast, Laguna Hills High School athletic director Scott Wilford said school administrators had been investigating the incident all weekend.
"The language and connotations expressed by the words used do not represent the culture, attitudes, or feelings of the students and staff of LHHS, nor those of Saddleback Valley Unified School District," wrote Saddleback Valley Unified School District Superintendent Dr. Crystal Turner, adding that the school is "taking action."
Turner said the student has been "counseled, and immediate, appropriate consequences and discipline have taken place. Although apologies are necessary, they do not suffice. The words used by this student will never be acceptable."
Makai's dad, Terrell Brown, told KABC that he feels the incident goes beyond the individual student.
"It's deeper than just what that child was saying," he told the outlet. "Their culture just seems to be broken to where it's just not an environment that feels safe, at least safe for us."