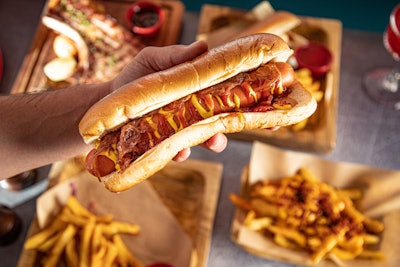 One way colleges and universities have mitigated virus-spreading risk during full-capacity sporting events is to suspend concessions sales inside their home venues. This week, Ohio State announced it was back in the food service business, while Boise State extended its concessions suspension for at least two more weeks.
As reported by The Columbus Dispatch, in an update to the university's COVID-19 policies, Ohio State announced that fans can again eat and drink at games starting with Thursday's men's basketball game against Iowa at the Schottenstein Center.
On Jan. 4, Ohio State closed its concessions stands and prohibited eating and drinking at games as the rapidly spreading COVID-19 omicron variant gained national attention and even caused game cancelations and postponements. The full concession menu is expected to be available later this month.
Log in to view the full article