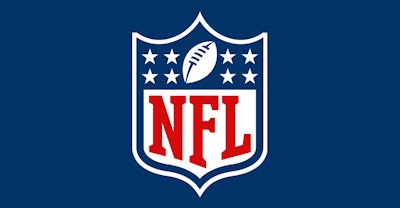 The NFL is evaluating its rules around special teams as that position saw a disproportionate number of injuries this season.
According to the Fairfield Citizen, the NFL's chief medical officer, Dr. Allen Sills reported that one in six concussions came on special teams. Meanwhile, 30 percent of major knee injuries (mostly ACL tears) and 29 percent of other lower body injuries were on kick teams. The injuries are extremely lopsided, as only about 17 percent of plays involved special teams.
NFL executive vice president Jeff Miller stopped short of saying new rules were imminent but did say concern was warranted.
"That's a primary area of focus on the health and safety side," Miller said, "to take a look at kickoff and punt. That jumps up in what otherwise is a very good story."
Overall, the NFL has seen a reduction in concussions, but punt plays remain among the most dangerous in the game.
"We think that is something that demands our attention," Sills said. "The punt play is the one we particularly would be targeted by us. The data speaks for itself, the rate of injury far exceeds others."
The Citizen reports that data released Monday by the NFL showed 187 concussions during the 2021 season, including preseason, all practices and games. While that is up from 172 the previous season, there were no exhibition games in 2020 because of the COVID-19 pandemic.