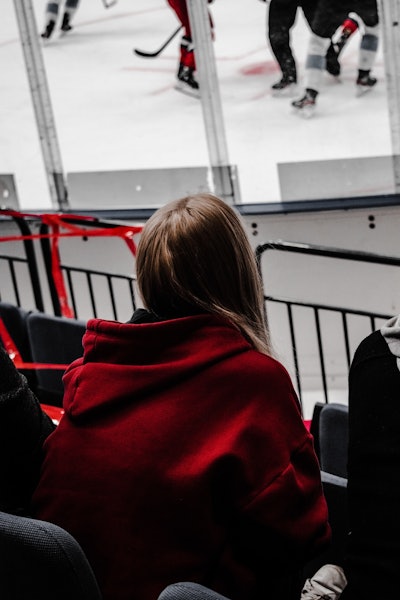 As the Massachusetts Interscholastic Athletic Association (MIAA) moves to allow student-athletes to remove masks starting March 1 if their communities agree, Boston ABC affiliate WCVB looked back at the sports most impacted by the pandemic.
Department of Public Health data obtained by the station's 5 Investigates team reveals that since July 2020, the state has tracked 424 COVID-19 clusters tied to sports in Massachusetts, with the virus infecting 2,065 athletes.
A cluster is defined as at least two confirmed COVID-19 cases in different households within two weeks, where transmission likely occurred during any part of sports activity, from a practice or game to traveling on a bus or carpooling, WCVB reported.
The vast majority of clusters have been linked to indoor sports (310) compared to outdoor sports (65). The sports with the most COVID-19 clusters include:
Hockey: 160 clusters
Basketball: 63 clusters
Football: 35 clusters
Dance: 32 clusters
Soccer: 24 clusters
The DPH said it monitors the cluster data to look for higher-risk sports. For example, it was used in October 2020 to support the recommendation to pause hockey activities for two weeks.
"COVID has gone through almost our entire team at this point," Concord-Carlisle girls' hockey coach Stephanie Jahnle told WCVB. "But luckily for us, it's been a few at a time."
The data does offer some promising news, according to WCVB. This January, the state tracked just two COVID-19 clusters connected to sports, compared with 71 in January 2021.
To Keith Mangan, director of athletics for Bedford Public Schools, hockey was not a big source of COVID-19. But as president of the Massachusetts Secondary Schools Athletic Directors Association, he has helped youth sports navigate between keeping kids playing and mitigating the risk of infection.
"Most of our kids have done what we've asked them to do because they want to play, they don't want to miss out and not have that opportunity," he told WCVB.