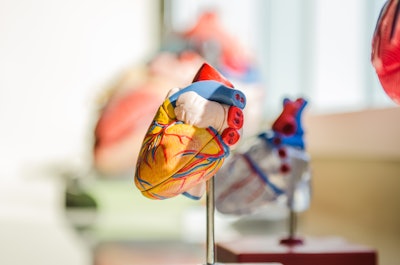 Photo courtesy of Jesse Orrico (Unsplash)
A Kansas City man who suffered a heart attack while working out at a local gym is alive thanks to the quick actions of others.
John Longan was a participant in the Morning Maniacs workout class at the Carriage Club when he started to feel off. Longan reported pain in his stomach and decided to sit out the rest of the class.
According to the local NBC affiliate, Longan thought he needed to raise his blood sugar but then passed out in a chair in a trainer's office.
"That's all I remember, until I woke up in the hospital afterwards, and I had to have people tell me what happened," Longan said.
Jenni Legg, a registered nurse at nearby St. Luke's Hospital had just arrived for the workout class, and the gym's trainer called her to help. The two began doing CPR and administered an AED until the paramedics arrived.
"I knew he was going straight to Cath Lab and was going to be in a good place," Legg said.
Members of the club stationed themselves at multiple entrances to the building and held the elevator to make sure paramedics could easily get to him.
Longan told NBC he was blown away by the group effort.
"There were people who were fighting for me, for my life, and there were people who I know, and have known for a long time, who were fighting for me and then there were people who I don't know," Longan said.
Dr. Adnan Chhatriwalla, interventional cardiologist at Saint Luke's Hospital, said timing is key in a situation like Longan's.
"It's everything, being close by is huge. When patients go to smaller hospitals or local ER's sometimes that don't have the Cath Lab capability then their procedures can be delayed even for a couple of hours as we get them transferred here," Chhatriwalla said.
Longan required a balloon stent to open up a blocked artery, and he is now recovering and is back to full cardio workouts.