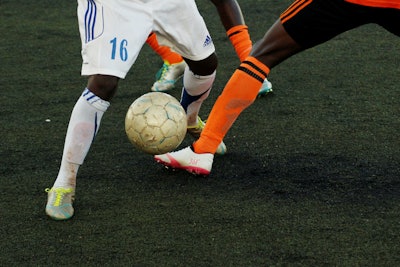 Photo Courtesy of Jannik Skorna
In light of Russia's war against Ukraine, soccer players from Poland, the Czech Republic and Sweden are refusing to participate in the upcoming World Cup qualifying matches slated for Moscow.
"Based on the current alarming development in the conflict between Russia and Ukraine, including the security situation, the Football Associations of Poland, Sweden and Czech Republic express their firm position that the playoff matches to qualify for the 2022 FIFA World Cup in Qatar, scheduled for 24 and 29 March 2022, should not be played in the territory of the Russian Federation," reads a joint-statement.
The federations are now calling on UEFA and FIFA to find alternative solutions for locations for the upcoming games.
The UEFA is also planning to move the 2022 Champions League final out of St. Petersburg, Russia. The UEFA will hold a meeting of its executive committee to discuss how the war in Ukraine will affect future games and where they will be held.