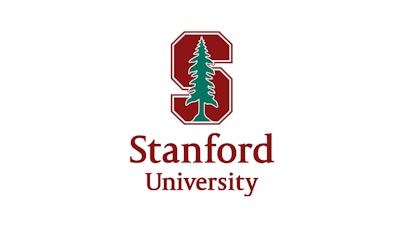 Katie Meyer, goalkeeper and captain of the Stanford University women's soccer team, was found dead Tuesday in a campus residence hall — the death "determined to be self-inflicted" and the latest episode to sharpen national focus on student-athlete mental health.
As reported by The Athletic, the Santa Clara County Medical Examiner-Coroner's Office is investigating Meyer's death and said in a statement Thursday "there is no indication of foul play."
On Tuesday, the sheriff's department responded to a call at a Stanford residence hall at 11:33 a.m. local time for the report of a death investigation, Santa Clara County Sheriff Laurie Smith said in a statement provided to The Athletic. The Palo Alto Fire Department, which arrived first to the scene, told deputies that it located an unresponsive female student inside the residence hall. The fire department pronounced her dead at 10:45 a.m., according to the statement.
A native of Newbury Park, Calif., Meyer lifted Stanford to the national championship in 2019, making numerous saves during shootouts against UCLA in the semifinal and against eventual runner-up North Carolina. She was a two-time Pac-12 champion with the team, playing in 50 games.
Meyer, a 22-year-old redshirt senior, majored in international relations with a minor in history and was a resident assistant, Stanford said.
"Katie was extraordinarily committed to everything and everyone in her world," said Stanford's announcement, as reported by The Athletic. "Her friends describe her as a larger-than-life team player in all her pursuits, from choosing an academic discipline she said 'changed my perspective on the world and the very important challenges that we need to work together to overcome' to the passion she brought to the Cardinal women's soccer program and to women's sports in general."
"The last couple days are like a parent's worst nightmare and you don't wake up from it, " Gina Meyer, Katie's mother, told NBC News' Stephanie Gosk on this morning's episode of TODAY. "So it's just horrific.
"I don't even think it's hit us yet. We're still in shock. But we had no red flags."
The Meyers' final conversation with their daughter was on FaceTime just hours before she took her own life, TODAY reported.
"She was excited," Gina said. "She had a lot on her plate. She had a lot going on. But she was happy. She was in great spirits."
In their search for answers over Katie's death, the couple said they believe she received an email from the university regarding a potential disciplinary action, though they have not seen such a correspondence.
Her father Steven Meyer told TODAY that Katie was defending a teammate over an incident on campus and that involvement could have been the reason for the threat of disciplinary action.
"She had been getting letters for a couple months," Gina said. "This letter was kind of the final letter that there was going to be a trial or some kind of something. This is the only thing that we can come up with that triggered something."
Stanford University issued a statement to TODAY regarding the Meyers' belief that their daughter potentially faced discipline by the school: "Our entire community is devastated by Katie's death, and we share our deepest condolences with Katie's family and everyone who knew her at Stanford, across the country and around the world. Katie touched so many lives. We are not able to share information about confidential student disciplinary matters. We as a university community continue to grieve with Katie's family and cherish our memories of her."
TODAY reported that the Meyer family hopes to start a conversation about opening up communication between parents and college administrators. Parents often aren't alerted about what's happening with their children because most university students are over 18 and considered adults, but the Meyers feel they missed a chance to potentially save their daughter if they only knew about what she was going through.
"We're just we're struggling right now," Gina said. "We are struggling to know what happened, and why it happened. We're just heartbroken, so heartbroken."