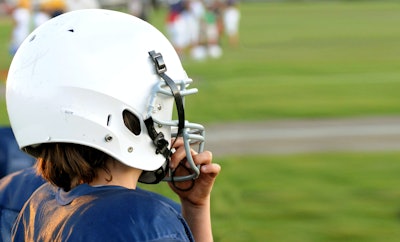 Photo Courtesy of Ben Hershey
Former Concussion in Sport Group chair Dr. Paul McCrory, who has helped to shape concussion protocols across the world of sports, has resigned after being accused of plagiarism.
The CISG annually publishes the Consensus State on Concussion In Sport, of which McCrory was the lead author. The group also developed the Sport Concussion Assessment Tool, which is used by doctors around the world to evaluate athletes 13 and over.
McCrory resigned from his position after being accused of plagiarizing an article about warm ups in the British Journal of Sport Medicine, which has now been removed for the "unlawful and indefensible breach of copyright.
McCrory accepted the decision and told colleagues it was a "terrible error" and asked that the piece be retracted.
According to The Athletic, the UK Department of Digital, Culture, Media and Sport last year expressed concerns that UK Sport, which oversees elite Olympic and Paralympic sport in UK, used the work of the CISG as "satisfactory basis for concussion protocols."
"We recognize the value in the Consensus Statement that provides a baseline for what the science can say for certain and identifies a gold standard for science in this area of research. Scientific certainty is a worthy ambition, but it should not be a prerequisite for changing sporting rules to improve safety," the DCMS statement added.