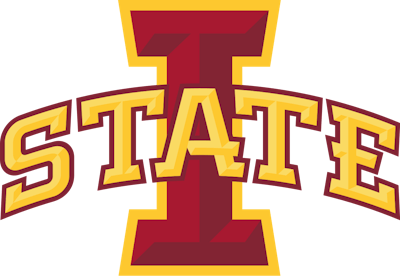 An Iowa State University committee has recommended the school reduce the number of high-risk student sport clubs and implement other changes to improve student safety.
According to a university release, Iowa State established the Sport Clubs Review Committee last fall following the release of two independent reviews of a crew club accident at Little Wall Lake in March 2021, in which two students died. Based on the findings and recommendations from those reviews, the committee is proposing several changes to assure that sport clubs have appropriate safety measures in place based on the risk level for club activities.
Related: Fatal Accident Prompts Iowa State Club Sports Changes
The proposed recommendations include implementing a high-risk sport club policy outlining the process for assessing and determining health and safety risks for participants in the club. Sport clubs that are considered to engage in high-risk activities will have to meet additional guidelines to be a university-recognized club.
The final plan will require student sport clubs engaging in high-risk activities to meet several mitigation measures, such as affiliation with a university department to provide enhanced oversight and risk management responsibilities for the club. The committee's report also includes recommendations for required training, criteria to assess risk-level and club health and safety protocols.
If a sport club cannot meet the safety requirements or a club involves risks that cannot be reasonably mitigated, there is an option for its members to transition to an enthusiast student organization. Enthusiast groups can meet to discuss and learn more about a shared common interest, but will not be permitted to engage in high-risk activities. Such groups can also explore engaging in activities through established local, state, regional or national clubs.
The university is in the process of arranging meetings with student government, the Sport Club Council and sport club participants to gather student feedback on the proposed recommendations before adopting an operations plan for sport clubs. Faculty and staff will also have an opportunity to provide feedback. The university expects to have a new sport clubs operation plan in place by fall.