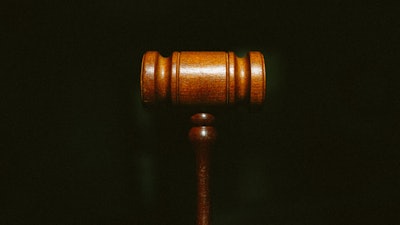 A former high school employee who coached high school basketball and cross-country is facing criminal charges involving students in Charles County, Md.
The Charles County Sheriff's Office said Daylin Roy Davis, 27, had criminal sexual contact with two students over the past several months on school property. Davis was an instructional assistant at Westlake High School and a freshman basketball and cross-country coach at North Point High School, the sheriff's office said.
Davis was arrested last week and charged. WTOP-TV reported that Davis is facing seven counts of sexual misconduct, including two counts of third-degree sex offenses, two counts of fourth-degree sex offenses, two counts of second-degree assault and one count of sexual solicitation of a minor. He is being held without bond.
Superintendent Maria Navarro said in a letter to parents that Davis has been fired. Students were also credited for coming forward with information. Navarro also apologized to those affected by the allegations and said in part that "the conduct of one person does not define our organization."
WUSA-TV reported that the charges Davis faces are not the first time an employee of Charles County Public Schools has been charged with sex crimes against students. In the past five years, five employees have faced sex crime charges. In 2018, Carlos Bell pleaded guilty to crimes against more than 40 victims.
In this most recent case, the Mineral County Sheriff's Department in West Virginia said it investigated Davis in 2016 but it wouldn't elaborate on the nature of the investigation.
Charles County Public Schools said in a letter to parents Davis passed both Maryland and FBI background checks.
The Charles County Sheriff's Office says its investigation is ongoing and investigators believe there could be more victims. Anyone with information related to the case is asked to call police at 301-609-6471.