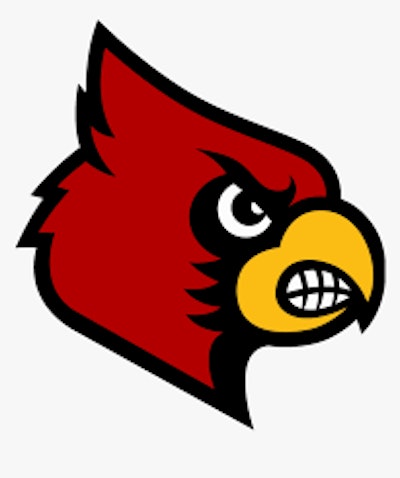 A college baseball game was temporarily halted and the grandstands were emptied Sunday as police responded to a bomb threat at the University of Louisville's Jim Patterson Stadium.
The Jefferson County Sheriff's office told Sports Illustrated's Louisville Report that it was informed of a bomb threat discovered on a "baseball-based public forum similar to Reddit" by a 911 call placed around 2:22 p.m, and suspended game in the top of the sixth inning with the University of North Carolina holding a 5-1 lead in the rubber match of their weekend series between the ranked teams.
With the bases loaded and one out for UNC, the umpiring crew gathered with the two managers at home plate, and immediately dispersed. An announcement over the stadium's public address system, made shortly before 3 p.m., called for the 2,603 fans in attendance to calmly evacuate the stadium due to a "stadium emergency that's being addressed."
The university kept the public apprised of the situation via Twitter.
Bomb sniffing dogs from LMPD's Bomb Detection Unit entered the stadium around 4 p.m., and gave the all clear sign around roughly 4:45 p.m. The game resumed at 5:10 p.m., but only with essential personnel present. Fans were not be allowed back inside the stadium.
Louisville came back to win the game in extra innings and take the series, two games to one.