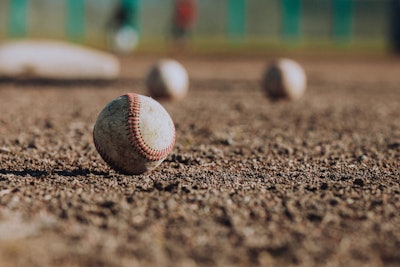 A youth baseball game on Long Island turned tragic last week when a 10-year-old boy died while running to first base at Point Lookout Park in Lido Beach.
The boy's father, Gregg LaPenna, said his son, Lazar, was being treated and taking medication for epilepsy. Lazar had gotten a hit before putting his arm on his shoulder and collapsing on his way to first.
"The last moment I saw was him standing on first, and he turned to me with a smile," Gregg LaPenna said. "I looked at my scorebook to mark down the hit, and I heard his brother said, 'Lazar's having a seizure,' and I look down, he's laying down on first base. When I saw his face, I knew it wasn't another normal seizure."
Gregg LaPenna told the local ABC affiliate that his son was a "gentle soul" and "never wanted to be alone. We're going to keep him close to us."
Little League officials said they will dedicate the remainder of the season to the LaPenna family and play in Lazar's honor.
"Our deepest sympathies go out to mother Monique, father and coach Gregg, brothers Gerry and Blaze, and the entire LaPenna family," they said in a statement. "Our thoughts and prayers are with them all at this time."