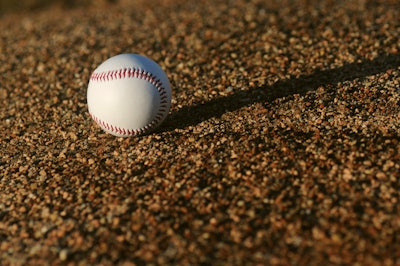 An Arkansas man managed to catch more than just a foul ball at a recent game between the Razorbacks and Vanderbilt.
Fayetteville native Grant Harmon wrangled a raccoon from the stands with his bare hands while taking in a game at Baum-Walker Stadium.
Video of the incident went viral, and fans at the stadium appeared to have mixed reactions to Harmon's catch.
Harmon, who said he has no previous experience catching raccoons, said he saw the critter racing through his section and caught it with his bare hands.
"The opportunity just came about, and I guess I just took action and grabbed it," Harmon told the Southwest Times. "That was a first. I have no prior experience grabbing raccoons."
Harmon was met by University. of Arkansas police officers who told him to throw the raccoon in the parking lot.
According to the Times, Harmon nearly got away without a scratch but as he was letting the raccoon go, it reached around and bit him on the arm.
"I was about to walk back into the stadium, and the cop was like, 'Uh, you need to go get a rabies shot, like, right now,' " Harmon said. "I drove to an ER that was close by, and they gave me my first round of rabies shots last night."
He now will need to return for three more rounds of shots.