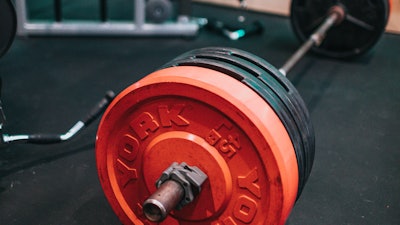 The dangers of weightlifting alone were brought into stark focus this week when a paramedic in Missouri tragically died after she was pinned beneath weight equipment.
A Club Fitness member in St. Charles called police after finding 23-year-old Dolores "Dolo" Boschert, a paramedic with Christian Northeast Emergency Medical Services, pinned beneath weight equipment at 2:50 a.m on Tuesday.
Boschert was pronounced dead at the scene.
"We believe she either lost her balance or a muscle gave out and she fell forward and the weights she was using pinned her to the floor," St. Charles Police captain Ray Floyd told the local NBC affiliate. "We believe she probably died from asphyxiation.
"She was all by herself, there was no one else in the gym. It took about 20 minutes before the next person came in the gym. There are no signs of foul play, we conducted a thorough investigation and we are confident it was an unfortunate accident."
Boschert graduated from St. Louis Fire Academy in 2021 and worked a a paramedic for Christian Hospital Emergency Medical Services since November 2020, according to chief Brian Hokamp.
"She was one of those people who had positive energy, when she walked in a room you knew she was there because she could make anybody no matter what mood they were in," he said. "She wanted to take care of the community."
Club Fitness emailed the following statement to NBC Wednesday morning.
"In the early morning hours of May 24, the Club Fitness community suffered the loss of a member at our St. Charles 5th street location. Our deepest and most sincere condolences go out to the family and friends of the member. As an organization dedicated to improving lives through fitness, we strive to ensure the health and safety of our members and to assure a positive experience at every Club Fitness facility. We are continuing to work with local authorities to investigate this incident."