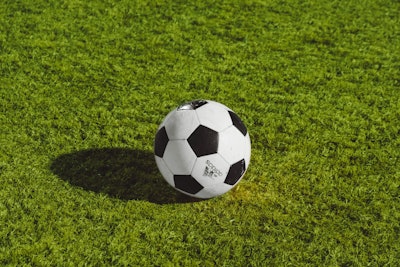 Riot police fired tear gas and pepper spray Saturday at Liverpool fans who endured long wait times to enter the Champions League final at the Stade de France in Paris.
The UEFA said the long wait times were due to thousands of fans who had bought fake tickets to the game between Liverpool and Real Madrid.
According to the Associated Press, angry Liverpool fans hung onto railings at the entrance of the stadium and shouted, "Let us in. We've got tickets."
Some fans broke through security and attempted to evade security personnel.
Supporter Colm Lacey saw "children crying, people trapped" outside the entrances.
"People started jumping the queue, then they ripped the gate open and then there was a push," Lacey said.
About 15 minutes prior to the scheduled kickoff of 9 p.m., an announcement was made that the game would delayed, with blame placed on the late arrival of fans to the stadium. The game eventually started at 9:37 p.m.
"We've been stood at this gate since 6:15," Liverpool fan Angela Murphy told the AP through a fence. "I've got really bad asthma and I've been tear gassed twice. I'm really struggling."
Asked what provoked the tear gassing, Murphy replied: "Nothing, we've stood here. There was nothing. It's just been horrendous. We have been well behaved."