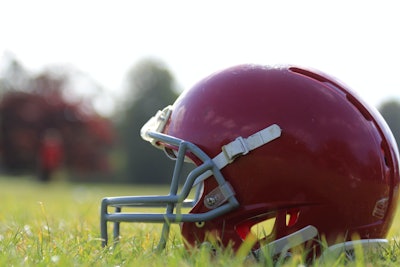 Ohio State University's School of Health and Rehabilitation Sciences is planning a new study that will analyze head impacts in youth football through the use of special smart mouthguards.
The study will involve 50 to 80 youth football players aged eight to 12 who will wear Vector Mouthguards to collect data on linear and rotational head accelerations from practices and games.
The mouthguards will transfer data in real time via small receiver on the sidelines, which can then be viewed by coaches a web platform that shares data on a head impact's average g-force, total impacts, and hits to the crown of the head, while providing detailed reports on individual players and position groups.
"Typically, when we work with our research partners, the interest is primarily in the impact waveform data and peak acceleration exports," Andrew Golden, director of business operations for Athlete Intelligence, said in a statement, according to SportTechie.com.