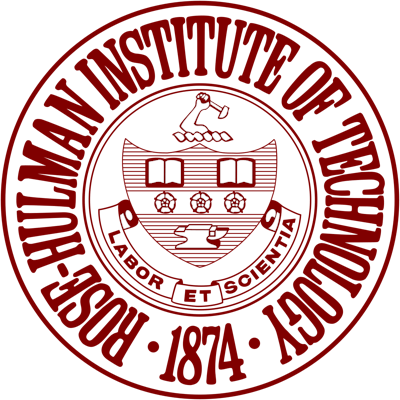 Rose-Hulman Institute Of Technology in Terre Haute, Ind., confirmed Wednesday that an incident of racial abuse occurred on the part of Rose-Hulman softball players toward players on Oberlin College's team.
As reported by the News and Tribune in Jeffersonville, the incident took place during Oberlin's visit to Rose-Hulman on April 3, when the two teams completed a doubleheader.
The Oberlin Review, the student newspaper at Oberlin College, reported in May that several Oberlin athletes of color were called "monkeys" by Rose-Hulman players and that grunting and squeaking sounds were aimed in their direction.
In response to questions about the incident from the Tribune-Star in Terre Haute, Rose-Hulman athletic director Ayanna Tweedy referred all questions pertaining to the situation to Santhana Naidu, Rose-Hulman's vice president of communication and marketing.
A response came from Dale Long, Rose-Hulman's executive editor and director of media relations, on Wednesday afternoon.
"On April 4, we were made aware of the offensive and derogatory comments made by two of our former softball players toward players on Oberlin's softball team during a doubleheader on April 3," the Rose-Hulman statement said. "As soon as we learned of the incident, we did an internal investigation and suspended the two players involved indefinitely from the team for violating our student code of conduct."
The institute did not name the Rose-Hulman players involved in the incident.
The Tribune-Star also reached out to Oberlin's athletic director, Natalie Winkelfoos.
"We have let Rose-Hulman's coach know that we will not be choosing them as a non-conference opponent moving forward," Winkelfoos said in an emailed response.
In The Oberlin Review story, three Oberlin players — first baseman Mia Brito, catcher Vianca Dagnino and middle infielder Lalli Lopez — spoke on-the-record about their experiences in the two games.
All three started the first game of the doubleheader. Lopez and Dagnino started in the second game. Dagnino played as a designated player at first, but was later on the field as a catcher.
Brito did not start the second game, but entered later as a pinch hitter and first baseman.
"It became increasingly obvious that the racism was directed toward [Dagnino] and I as the [first] game went on," Brito told the Review.
"The taunts stopped when [Dagnino] and I didn't start the second game [Dagnino did start, but would have been in the dugout as the DP], but once we re-entered the field, they immediately started again. I was very aware of what was going on," Brito said.
Brito was closest to the Rose-Hulman dugout on the first base side of the field.
"They made monkey noises and kept yelling, 'Who let the monkeys out?' when I ran on to the field. The players on the team made no effort to hide their racism, which I guess was the point," Brito said.
"It was extremely difficult to keep my composure on the field. I had a pit in my chest and had to hold back tears while playing," Brito continued. "I have always been extra aware of my skin tone while at away games, but it honestly was just shocking that this type of blatant racism is still accepted in 2022."
Dagnino told the Review she has since suffered anxiety attacks as a result of the incident.
"My father started crying on the phone with me. He's faced an extreme amount of pain and trauma in his life due to being an immigrant. He's endured so much hate for being a Brown man here in America," Dagnino said.
"He came to this country to make a better life for me and my family, and to hear that I had to go through something like this made him like he had failed to protect me," Dagnino continued.
Lopez noted that while racism in a general sense doesn't surprise her, the specific incident was still shocking.
"Being a POC [person of color] comes with an automatic target on your back from the moment you step into the world," Lopez said. "You know this, but no matter how hard you try to prepare yourself for anything, it will never prepare you for actually enduring any sort of racist act."
Winkelfoos was asked whether the incidents were reported to an on-site administrator from Rose-Hulman during the game, or in lieu of that, to the umpiring crew. Also asked was whether Oberlin considered not completing the doubleheader after racial abuse occurred in the first game.
Winkelfoos said Oberlin coach Sara Schoenhoft only became aware of the abuse after the doubleheader was completed.
Rose-Hulman expressed regret about the incident.
"This type of hurtful behavior is unacceptable and does not represent the institute's values or commitment to treat others with respect, inclusiveness, and sensitivity," Rose-Hulman's statement said. "We have contacted Oberlin College to convey our apologies and continue to stay in close communication with their athletic department."
The Rose-Hulman statement also noted what measures the school has taken since.
"The entire softball team is participating in a series of educational workshops from our Center for Diversity and Inclusion around diversity, equity and inclusion, racism, and the expectations of them as student-athletes," Rose-Hulman's statement said.
Winkelfoos said she has been encouraged by Rose-Hulman's response to the incident.
"I have had conversations with the Rose-Hulman athletics director and am reassured by the actions she has taken and her commitment to providing spaces that are welcoming to others," Winkelfoos said.
The incident was not made public by Rose-Hulman or Oberlin in April. The Tribune-Star did not staff the doubleheader. A copy of The Oberlin Review story was sent to and received by the Tribune-Star on Tuesday.