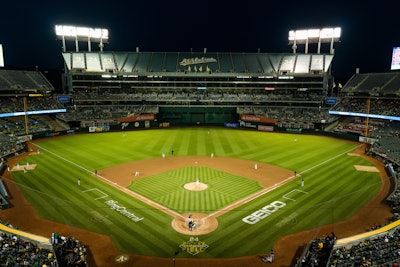 Four baseball fans were injured by bullet fragments from outside RingCentral Coliseum while attending a postgame July 4 fireworks show, Oakland police and the Athletics said Tuesday.
None of the injuries were life-threatening, police and the A's said.
According to The Associated Press, because the A's 5-1 victory over the Blue Jays lasted just 2 hours, 27 minutes, it wasn't dark enough for the postgame fireworks show to start. Fans from a season-high crowd of 24,403 were allowed onto the playing field just after 9 p.m. local time.
Log in to view the full article