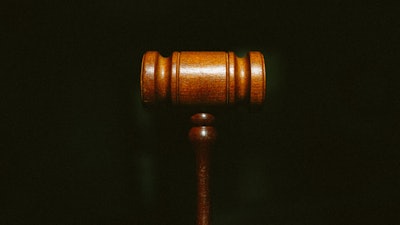 A former cross country coach in Sioux City, Iowa, has been accused of inappropriately touching two female student-athletes.
Abdier Marrero, 40, was charged with sexual exploitation by a counselor, therapist, or school employee, CBS affiliate KMEG-TV reported.
Former North High coach charged with sexual exploitationhttps://t.co/t8MfnWQQ7O

— Siouxland News (@SiouxlandNews) July 12, 2022
According to court documents, in December of 2021, a North High School female athlete came forward alleging that Marrero slapped her buttocks during practice and touched and rubbed her buttocks while hugging her in his office. Other female athletes had come forward with similar allegations of touching their buttocks and making inappropriate comments about their bodies, according to reports.
The Sioux City Community School District investigated after several of the students came forward detailing alleged inappropriate actions by Marrero from 2018-2021.
Marrero was interviewed twice as part of the investigation and reportedly admitted tp slapping girls' buttocks and making inappropriate comments. He also reportedly said he sent text messages to students for non-school-related or non-cross-country-related reasons.
A Sioux City Police Department investigation identified several female student-athletes as alleged victims.
Marrero was hired with the school district in 2007 as a high school cross country and track coach. In 2020, he was hired as a guidance counselor. Marrero resigned from the school district in 2021.
KMEG-TV reported that Marrero was booked into the county jail on a $20,000 bond.