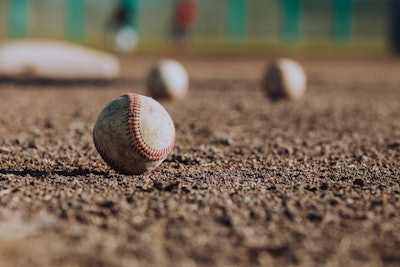 A youth coach in Texas has been fired after he was caught on video shoving and hitting opposing players during post-game handshakes.
In the video, which was posted by 9-and-under Prospects Baseball, the man identified by the Houston Chronicle as Kenneth Wendt, head coach of the Scorpions Baseball team, can be seen shoving players following a loss to Prospect.
After all the players have gone through the line, the Prospect players complain that the Wendt "pulled me back," and "hit [me] right in the head."
"How are we supposed to teach our kids good sportsmanship and ensure our kids safety inside the field when you have a coach mistreating our kids," the Prospects wrote in a July 10 Facebook post.
"His actions were unacceptable and do not align with our organization's values," Scorpions Baseball said in a statement to McClatchy News. "We removed him from coaching and from our club about 8:30AM Sunday (July 10). Earlier that morning, we watched the video and discussed the events with the Perfect Game Baseball Director that was onsite late Saturday night."
Wendt is also a sergeant with the Harris County Precinct 5 Constable's Office, where he is now the subject of an internal affairs investigation.
"Statements are being taken, video is being reviewed and we have contacted the coach of the other team," the spokesperson said. "We are not done with our internal investigation and cannot comment further at this time."
Prospects coach Victor Torres was upset by what transpired.
"You don't do that to 9-year-olds," he told the station. "You don't put your hands on 9-year-olds. Especially not someone else's child."