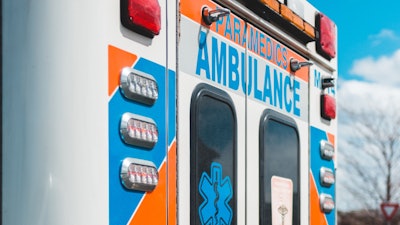 File photo
A high school coach in Akron, Ohio, has been put on leave following the death of a player during a picnic outing last month.
WJW-TV Cleveland reported that Ellet High School football coach Steve Fasig is now on paid administrative leave after the drowning death of incoming 14-year-old Toshaye Pope on July 21. The school district is continuing to investigate the death.
Pope was an incoming freshman at Akron Early College High School, and was permitted to play football for Ellet High School because Pope's schools doesn't offer the sport.
Pope and his teammates were at a picnic at Melanie Lake in Springfield Township.
Pope's parents, Timothy and Victoria Washington, told WJW-TV that they believe the group of nearly 50 athletes was being supervised by one coach, who later left. The Washingtons also said they were never informed of the team's plans for an outing until they received a phone call from law enforcement to rush to the hospital.
Witnesses also reported lifeguards were not around at the time Pope drowned, although an official with Melanie Lake said the staff followed "all safety measures possible, including meeting state regulations and maintaining current appropriate permits," WKYC-TV reported.
Pope's parents said he drowned in the part of the lake that was 14 feet deep.
Melanie Lake management said in a statement released after the incident that at the time of the accident, there were five lifeguards on duty.
WKYC-TV reported that Fasig was hired in the spring, so he hasn't coached a game for Ellet yet. The current staff will lead practices until an interim coach is chosen. The Orangemen are scheduled to open their season on Aug. 19.