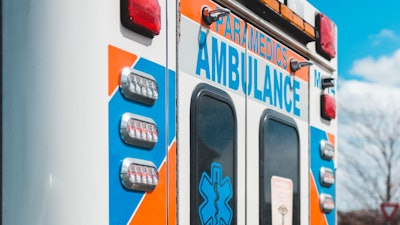 A 12-year-old was seriously injured this week after he fell in the Little League dormitory complex.
CNN reported that Easton Oliverson of Utah's Snow Canyon Little League suffered a fractured skull from the fall, his team said. He is being treated at Geisinger Janet Weis Children's Hospital in Danville, Pennsylvania, according to a hospital spokesperson. Oliverson was injured early Monday morning falling out of his bed in his sleep.
Oliverson was airlifted to the hospital where he underwent surgery to stop the bleeding, according to an Instagram account set-up to provide updates on his condition, as reported by CNN. Doctors put Oliverson into a medically induced coma, his team said.
Oliverson's father is an assistant coach on his son's team. Jace Oliverson said in a statement that there was a lot of blood in son's brain causing a lot of pressure. "He had what was called an epidural hematoma," Jace Oliverson said. "He fractured his skull and in the meantime punctured an artery outside the brain which caused the bleeding."
A statement from Little League International said Oliverson was taken to Geisinger Janet Weis Children's Hospital. As Tuesday afternoon, Little League officials spoke with Easton's family and "were pleased to hear that his medical team remains encouraged by his progress," the statement said. "Little League International will continue to use all available resources, including those provided by UPMC in North Central Pa., through the Player Wellness Center, to support the player, his family, and his coaches and teammates, as we navigate this unfortunate situation."
Oliverson's Snow Canyon Little League team is scheduled to play its first game of the Little League World Series Friday. Snow Canyon is the first team from Utah to make it to the series in the 75-year history of the tournament.