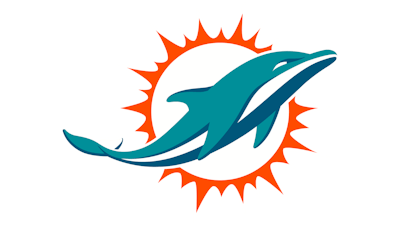 The Miami Dolphins on Thursday suddenly canceled their joint practice with the Philadelphia Eagles over concerns about an illness that was not COVID-19.
The NFL Network reported that "a bunch" of players were sick and vomiting overnight, with some Dolphins players suspecting possible food poisoning.
Eagles coach Nick Sirianni said Thursday morning that Philadelphia players were not experiencing any symptoms.
CBS Sports reported that the Dolphins do not believe the stomach bug will impact the team's final preseason game, which is scheduled to take place Saturday. The Dolphins are hoping the sickness is just a 24-hour bug and they'll be able to return to the building in time to prepare for the game.