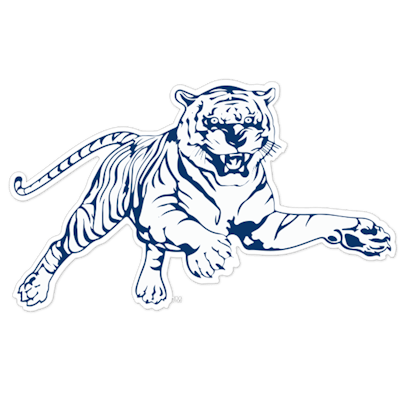 Jackson State University football coach Deion Sanders said his program is in crisis mode as Mississippi's capital city addresses water shortages this week.
Much of Jackson was running without water Tuesday after flooding exacerbated problems with the city's two water-treatment plants. The city had already been under a boil-water notice for a month due to cloudy water that the health department said could cause digestive problems.
"We've been hit with a little crisis in the city of Jackson," Sanders said in a video posted to Instagram. " We don't have water; water means we don't have air conditioning. We can't use toilets. We don't have water, therefore we don't have ice, which pretty much places a burden on the program. So right now we're operating in crisis mode."
According to ESPN, Jackson State University brought in temporary restrooms for students, but Sanders is now suggesting his players move into a hotel for the time being.
"I got to get these kids off campus ... into a hotel and accommodate them so that they can shower properly and take care of their needs, make sure all our kids are fed and all our kids have the necessities of life for the next several days until this crisis subsides," Sanders said. "That's where we're operating in right now."
Jackson State's next game is against Florida A&M on Sunday in Miami.
Sanders said he is confident his players will overcome the current situation.
"We're going to find somewhere to practice, find somewhere that can accommodate every darn thing that we need and desire to be who we desire to be, and that's dominate," Sanders said. "The devil is a lie. He ain't going to get us today, baby."