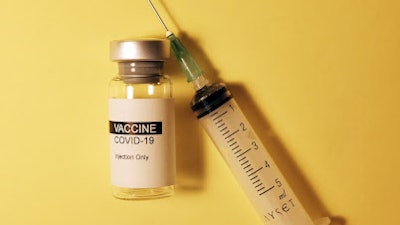 New York City mayor Eric Adams has done away with vaccine mandate for a private sector workers and student-athletes in the city.
The mandate for high school student-athletes was originally implemented by former mayor Bill de Blasio late last year.
"We're in a steady phase of pivot and shift," Adams told reporters, according to the New York Daily News.
Adams stressed that the end of the mandates did not mean that he was being lackadaisical about vaccinations. The city is now launching a citywide digital and print vaccination campaign to encourage residents to get their booster shots.
Adams said he's keeping in place a vaccine mandate for the city's municipal workers, which requires more than 300,000 workers — teachers, police and firefighters — to be vaccinated.
"It was crucial to put that in place and we're keeping it in place," he said.