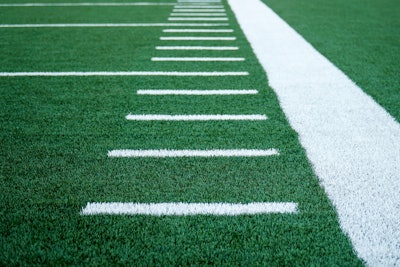 A Maryland high school football coach may face charges for his part in a fight that took place on the field.
According to the local Fox affiliate, at least one coach involved in the fight between Gaithersburg and Northwest High School football teams may face assault charges.
Fox reported that William C. Gant filed an assault charge against Travis Hawkins on Monday. Gant is listed online as the Gaithersburg High School athletic director and Hawkins is listed as Northwest High School's head coach.
Hawkins confirmed to Fox that he was aware an assault charge was filed against him, but he declined to say any more on the matter.
The Montgomery County Public Schools superintendent and other school leaders are now looking at updating event security measures.
Multiple videos of the fight were posted online, and police and school administrators are still investigating the cause of the incident, which reportedly spilled into the parking lot later. According to Fox, Gaithersburg police charged a 19-year-old and four others for the second fight in the parking lot.
Both football teams are being forced to forfeit their next game, and junior varsity games will not take place this week but may be rescheduled.