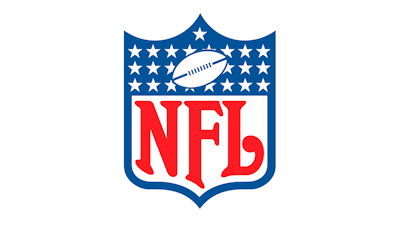 Despite the scary sight of Miami Dolphins quarterback Tua Tagovailoa's writhing on the turf after a hard hit to the head during a Sept. 5 Thursday Night Football contest agains the Buffalo Bills, most NFL fans say the violent nature of the game doesn't affect their enjoyment of it.
According to a new poll from Morning Consult, 7 in 10 fans who self-identified as NFL fans, say player head injuries have "no impact" on game interest. Almost 1 in 3 NFL fans (30%) said that NFL players sustaining head injuries on the field has made them at least "somewhat less interested" in watching games.
Among the demographics included in the survey, NFL head injuries drew the greatest negative response among Gen Zers, with 38 percent saying they made them either "somewhat less interested" or "much less interested." Baby boomers were the least affected demographic, with nearly 4 in 5 (78 percent) saying head injuries have no influence on their interest in watching.
Just under half of NFL fans (43 percent) said players should be able to playin a game 2-4 weeks after being taken out, while 19 percent said players should not be able to return until the following season.
More than 3 in 5 sports fans (65%) said football is at least "somewhat unsafe," making it the most dangerous sport among the options included in the survey. In 2021, the NFL recorded 187 player concussions, compared to 275 in 2015. Four percent of sports fans said golf is either "somewhat unsafe" or "very unsafe," the least dangerous sport.