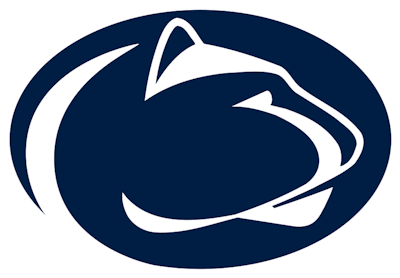 At least one fan is blowing the whistle on how crowd control at Penn State's annual White Out game is handled, calling the scene dangerous and chaotic.
In a piece posted to Onward State, Grace Cunningham documented her experience trying to enter the stadium, as fans in the student section were herded by security guards into entrance portals.
"The crowd was being pushed from the back, so the students at the front were being forced into the entrance," Cunningham wrote. "Although the students had no control over the surges, security guards began using force in an attempt to manage the crowd."
Cunningham posted a number of videos to social media showing how the stadium entrances were packed with people.
"As more students piled on behind the already massive group, every inch of space began to fill up with people. I couldn't have lifted my arms if I wanted to, and I began to feel so crushed that I had trouble breathing," she wrote.
Cunningham spoke to other students who said they had similar stories, with some suffering panic attacks or falling to the ground.
"It was terrifying," junior Mitchell Feyl told Cunningham. "People were so pressed together that it was difficult to even breathe. After about five minutes in the crowd, I realized how dangerous the situation was. I imagined myself being crushed against a wall, but I had absolutely no way of getting out or moving forward. I'm not usually a claustrophobic person, but being unable to move my arms or even breathe fully nearly sent me into a panic. This was not just a normal crowd and people easily could've died."
Others told Cunningham that security guards were using physical force on students as they tried to enter the stadium.
"Some students were very rude and kept pushing, but the rudest were the security guards," sophomore Onward State staffer Hailey Stutzman, who couldn't get back into the student section after leaving to use the bathroom, said. "The male security guard grabbed my arms and pushed me back, making people behind me fall. I started crying because I was all alone and being touched and screamed at."
Penn State has held 13 White Out games, and it's one of the school's biggest games of the year. Cunningham reported attendance for the contest it 109,817, and she hopes the school will do better when Ohio State comes to town this weekend.