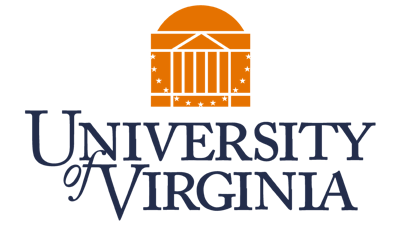 A former University of Virginia football player is suspected of killing three current Virginia football players and wounding two other students on the UV campus late Sunday night.
According to ESPN, Christopher Darnell Jones Jr., who is listed as a running back on Virginia's 2018 roster, is in custody and has been charged with three counts of second-degree murder, and three counts of using a handgun in the commission of a felony.
University of Virginia president Jim Ryan said the three Cavaliers football players were shot and killed were junior receiver Lavel Davis Jr. of Dorchester, South Carolina; junior receiver Devin Chandlern of Huntersville, North Carolina; and junior defensive end/linebacker D'Sean Perry of Miami.
Ryan said the shooting took place on a charter bus after students returned from a campus field trip to Washington D.C.
"Let me say how deeply sorry I am for the victims and for their family and friends," Ryan said.
University of Virginia police chief Tim Longo said that the university's threat assessment team was notified in September that Jones had made a comment about having a gun on campus, but that the person who notified the team had not actually seen the gun.
"The comment about Mr. Jones owning a gun was not made in conjunction with any threats," Longo said.
After investigating the matter, the university later learned that Jones had previously been charged with a misdemeanor concealed weapons charge out of Charlottesville in February of 2021. Longo said the university had taken administrative charges through the judiciary council against Jones and that case is still pending.
"I thought it important to share that information with you," Longo said during the news conference. "To let you know that he had been called to our attention and to answer any questions you might have about that. I want you to hear that from me and not hear it from someone else."
"Although we do not yet have a full understanding of the motive and circumstances surrounding these events, police are investigating as we speak," Ryan said during Monday's news conference.
"This is an unimaginably sad day for our community. The entire university community is grieving this morning. My heart is broken for the victims and their families and for all those who knew and loved them, and they are all in my prayers. As I've said before, when I see our students, I see my own kids, and I cannot imagine anything worse for a parent than losing a child."
Monday's men's basketball matchup between North Iowa and Virginia has been canceled.