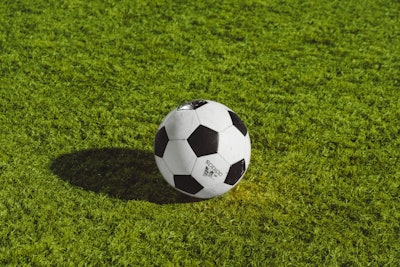 A security guard at the World Cup's Lusail Stadium in Qatar has reportedly died after falling from the eighth floor of the stadium while on duty.
John Njue Kibue, 24, was taken to the hospital where he later died. Kibue's family was notified of his death on Saturday.
"We don't have the money to get justice for him, but we want to know what happened," Kibue's sister, Ann Wanjru, told CNN.
A medical certificate obtained by CNN showed that Kibue had suffered a "severe head injury, facial fractures and pelvic fractures.
Organizers of the World Cup released a statement announcing Kibue's death.
"We regret to announce that, despite the efforts of his medical team, he sadly passed away in hospital on Tuesday 13 December, after being in the intensive care unit for three days," the statement added. "His next of kin have been informed. We send our sincere condolences to his family, colleagues and friends during this difficult time."
Tournament organizers say they are investigating the accident and will provide further information as it becomes available.
"We will also ensure that his family receive all outstanding dues and monies owed," organizers said.
In a statement to CNN, the Kenyan embassy in Qatar said it was aware of the matter and "undertaking necessary consular assistance whilst awaiting official communication from Qatar's Supreme Committee and competent authorities."