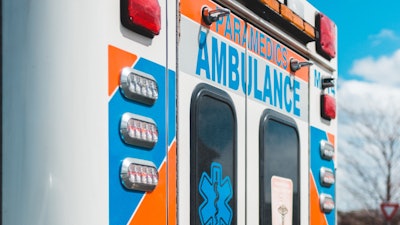 File Photo/Unsplash
A fan's finger was bitten off during a spectator brawl at an NHL game in Arizona on Friday, according to reports.
Fans at the Bruins-Coyotes game at Mullett Arena in Tempe began fighting in the crowd, Azcentral.com reported. One fan bit off the tip of another fan's finger.
The biter was identified as Nashaknik Allen Shontz, according to the Azcentral.com report. Shontz was arrested on suspicion of aggravated assault, while five others were cited on suspicion of disorderly conduct before police released them, a spokesperson for Arizona State University police told Boston.com.
ASU police said that a Phoenix police officer who also responded to the scene was injured during the scuffle, although police were unable to comment on the severity of that injury. Police did not identify officer who was injured.
The victim, identified as Steven Rocha, was taken to a local hospital.
Several agencies, including the Phoenix Police Department, helped break up the fight. A few minor injuries among officers were reported, the spokesperson said, but he did not comment on the specifics of the injuries.
Coyotes CEO Xavier Gutierrez confirmed the report on Monday to local reporters at the NHL's Board of Governors meetings in Florida, Yahoo Sports reported.
The brawl began in the stands around 9:30 pm, according to Arizona State University police, although it was unclear what started the fight.
Two other fans were injured during the fight, but their conditions were not considered life-threatening.
As seen in the video posted by Bally Sports' Pete Blackburn, several fans began fighting before police jumped in. As police attempted to diffuse the brawl, one officer fell over multiple stands while trying to pull someone out of the fight. In the video, a man also appears to punch and knock down a woman.
On the ice, the Coyotes defeated the Bruins 4-3.